Italian novelty leather passport cover
simple and chic, it will keep your passport, tickets and cash together in one place.
Italian leather L-zip wallet
this simple design keeps your cash and cards together and secure. It has two card organization slots inside.
highly water resistant toiletry. the clip top handle allows you to clip it on a bar while being used.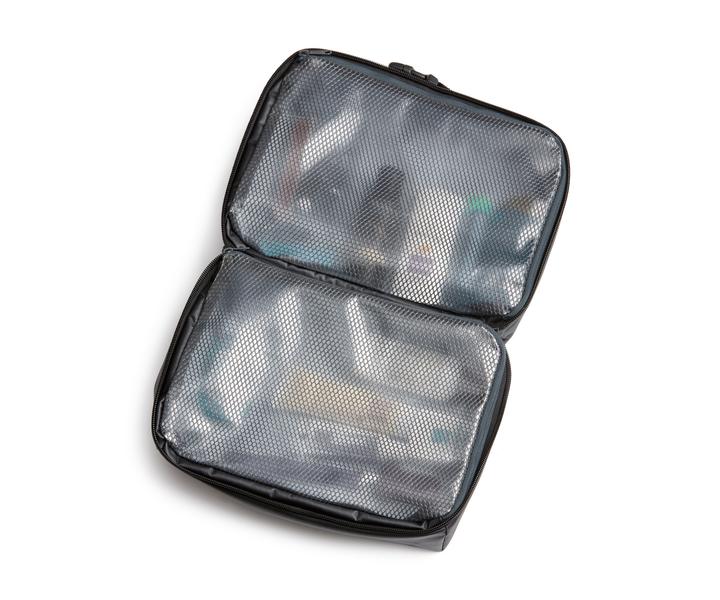 It has clear mesh bonded TPU that allows you to see the content inside. It's fully wipeable.
Packing cube set with pop zippers and trim webbing. The body is made of lightweight crinkle fabric.
they can be stored inside of each other. The three different sizes and shapes gives you various packing options.
the bigger size has an extension panel in the middle. the extension panel is made of breathable mesh.